Best Diet Pills to Get Rid of Belly Fat [2020 Review]
Today, I'll take you back to diet pills and how they can help you fight belly fat. Follow me, as I talk about the Best Diet Pills to Get Rid of Belly Fat…
It won't come as a surprise if I say that having belly fat puts you at a high risk of developing several deadly health complications like diabetes, heart disease, and stroke, right? If you're curious, well, belly fat does play its own roles.
It could also be a sign of metabolic syndrome, which is a group of health issues that include too much fat around the waist causing a spike in blood sugar, elevated blood pressure, triglycerides, and low HDL cholesterol. All these increase your risks of disease.
Here's a little explanation. Two primary types of fat make up belly fat: visceral fat and subcutaneous fat.
Visceral fat refers to the adipose tissue that lies deep within the body and wraps around the organs situated in your abdomen. It releases hormones and fatty acids that end up affecting vital organs, including your liver.
On the other hand, the subcutaneous layer lies just below the skin and can be extremely hard to lose.
You see, losing belly fat, in most cases, can be daunting. Putting in mammoth hours on exercise and changing diet does not work for many people. However, there are several diet pills approved by the FDA that can produce results if taken religiously.
The Lowdown on Belly Fat Pills
One thing you need to know is that there is no magic pill or specific food that melts away or targets belly fat. This is a reality that you need to know and believe.
When you lose weight, whether, through rigorous exercises or over-the-counter pills or supplements, the weight you lose is proportional to what fat happens to be stored on your body.
If much of the weight you carry is stored in your belly, as you lose weight, you will lose much more proportionally from your abdomen.
If you have lots of visceral fat, this fat may shrink somewhat faster than the subcutaneous fat there as a result of its metabolically-active nature. But in reality, no pill is going to shrink this type of fat magically.
Diet Pills: Are They Empty Promises?
Many supplements, as well as over-the-counter pills, claim they can help users shrink their bellies, burn fat or lose weight.
Several manufacturers and vendors also claim that these pills can assist with weight loss by reducing or blocking the absorption of fat, build muscles, decrease appetite or even increase the burning of calories or a combination of these mechanisms.
But do they do as claimed? The truth is, not many of these pills are half as effective as they claim as they do not contain the needed fat-burning ingredients to help in eradicating fat.
But the good thing is, there is also some significantly effective fat burning pills that help in getting that excess fat in your belly region off. These pills are clinically tested and have hundreds of thousands of satisfied customers who have seen results.
So, today, I will be highlighting some of the tested and trusted diet pills to get rid of belly fat which has helped people get their desired body shape.
What Are The Best Diet Pills to Get Rid of Belly Fat

This is one weight loss supplement that has been on the market for decades now. It's unarguably one of the most trusted diet pills on the market.
PhenQ is touted as the 'diet pill of all diet pills', with the producers of PhenQ claiming that the product possesses the power of multiple weight loss supplements and that the users of the product will naturally shed off pounds.
What you should keep in mind is that PhenQ is a dietary supplement that promotes weight loss by boosting energy levels, elevating moods, burning fat, suppressing appetite, and blocking fat.
PhenQ no doubt has some potent ingredients that help people lose weight.
Ingredients of PhenQ include:
Calcium Carbonate: 625 mg
Nopal: 20 mg
L-Carnitine Tartrate: 150 mg
A-Lacy Reset: 25 mg
Capsicum Extract: 8 mg
Piperine Extract: 3 mg
Chromium Picolinate: 80 mcg
PhenQ contains minerals, vitamins, and fiber, which assist with losing weight.
Side effects of PhenQ?
Not to be taken for a ride, PhenQ does give off a few side effects.
Several users have complained of nausea and restlessness after taking PhenQ. But, these are mild side effects which can be overlooked considering that PhenQ is one of the best diet pills for losing weight.
If you are all about natural supplements, then Garcinia Cambogia is worth checking out.
Garcinia Cambogia Extra is a natural supplement that is developed to enhance the way you feel and look. It helps with staving off hunger pangs as well as the human body's ability to store fat.
Two key ingredients make up the supplement known as Garcinia Extra: Garcinia Cambogia and Raspberry Ketones.
In case you don't have any knowledge about the Garcinia Cambogia, here's something for you.
It is, in fact, a natural tree. Yes, Garcinia Cambogia is a small tree that originates from Indonesia but is now growing in Africa, India, and Southeast Asia.
The tree bears a fruit known a Brindal Berry, a Tamarind or Gamboge. The rind of this fruit contains hydroxycitric acid (HCA), which has been connected with enhancing weight loss.
Hydroxycitric acid has also been linked to increased serotonin levels, which make users feel sexier and brighter.
This is why Garcinia Cambogia is always recommended as a natural supplement to shed off a few pounds. And yes, it does work.
The second ingredient of the Garcinia Extra is the Raspberry Ketones. It's also an effective fat burning supplement.
Raspberry Ketones has also been associated with a hormone called adiponectin, which helps to check your metabolism, resulting in a reduction of your body fat levels.
A combination of the Garcinia Cambogia and the Raspberry Ketones made the Garcinia Extra a potent diet pill that will help you shed off a few pounds and look so good (your self-esteem and self-worth will be positively impacted with this diet pill).
Another diet/weightloss pill worth talking about is Zotrim, a clinically-proven weight loss supplement that is loaded with herbal additions.
The product focuses on providing its users with an effective and natural solution that has been tried, tested, and trusted.
Users of Zotrim claim they can see lasting improvements to their weight, metabolism, and even appetite. This product is designed to provide quick and efficient results while helping to control one's weight gain.
Zotrim weight loss formula was developed to curb the obesity problem, which is one of the widespread ailments around the globe. This product has undergone certified and clinically-tested methodologies to tackle several aspects of weight loss.
Ingredients of Zotrim include:
Guarana-seed Extract
Yerba Mate-Leaf Extrct
Caffeine
Damiana-Leaf extract
Vitamins B3 and B6
According to the developers of Zotrim, the perfect way for users to get the best of this weight loss formula is by combining it with other weight loss solutions. Users will then experience faster and accelerated weight loss.
Zotrim curbs binge-eating (appetite suppressing), boost activeness and is even available at different prices. The product is not a miracle fix, but it does what is claimed by the developers, making it easier for users to lose weight.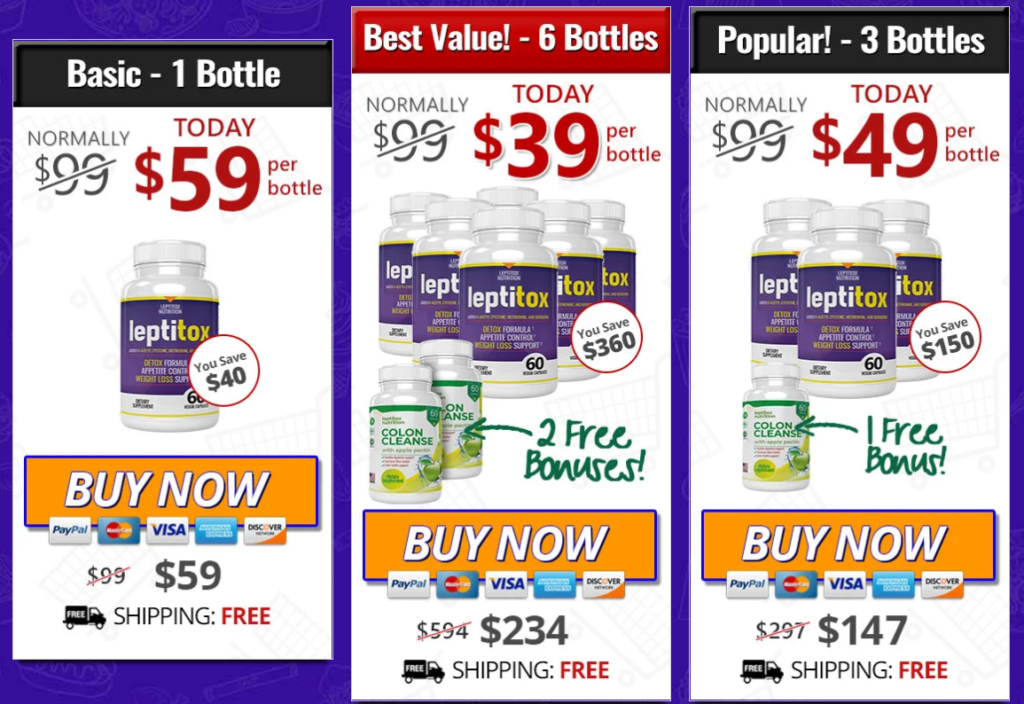 Leptitox is a weight loss supplement that is 100 percent natural and is developed via the combination of up to 22 natural plant extracts and nutrients that facilitate detoxification.
The product is considered a colossal miracle, especially in the weight loss field, as is it designed to increase the rate of basal metabolism – which minimizes fat accumulation – and provides Leptin resistance.
Leptitox provides fast and highly effective results when it comes to burning belly fat or overall weight loss. The FDA approves it, and the side effects are negligible since it is composed of 100 percent natural ingredients.
Some of the ingredients found in Leptitox include:
Jujube
Marian Thistle
Grapeseed
Apium Graveolens Seeds
Brassicas
Taraxacum leaves
Chanca Piedra
Alfalfa
Barberry
Leptitox like most potent diet pills for burning belly fat is clinically tested and trusted to not only help you burn off belly fat but help with your overall fat burning desires and as such improve your mood and self-esteem.
There hasn't been any verifiable side effect of Leptitox, but strict adherence to instructions and possibly discussing with your doctor or health practitioner is important, especially if you're allergic to anything that may be contained in the pill.
Conclusion
More physical activities, as well as proven dietary strategies, are time-tested methods of losing belly fat. However, it will take a lot of patience and hard work.
Over-the-counter diet pills offer or promise an easy and quick solution. Most of the best diet pills like PhenQ, Garcinia extra, Zotrim, and Leptitox are available at health food stores, drug stores, and even online.
If you are considering a supplement to compliment your weight loss goals, our list of the best diet pills to get rid of belly fat would aid your quest.